Thank you for choosing Lauder Business School
We are happy that you have decided to apply for one of our study programs. For a smooth running application, please read the information on this page carefully.
THERE IS NO POSSIBILITY TO APPLY FOR A SPRING TERM (SOMMERSEMESTER). EACH ACADEMIC YEAR STARTS IN THE FALL. THE ACADEMIC YEAR 2019/20 STARTS ON OCTOBER 17, 2019.
The LBS has a multi-phase, rolling admission process. Rolling admission process means that we accept applications starting from January 7, 2019 until the deadline.
The process is the same for all applicants:




The Process
How to start – step by step
Please note, it is possible to fail the application process in each stage!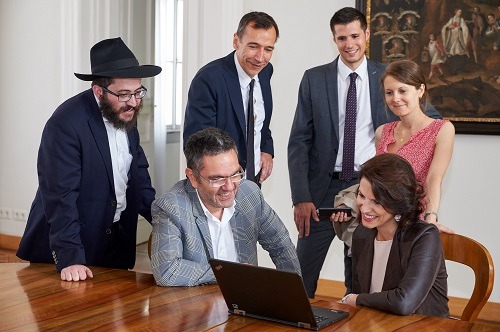 01.
The first step in the admission process is sending an online enquiry by filling in the Apply Now form below.
02.
Once we have received the request, the applicant will receive an application form including the list of required documents. When all documents are gathered, the application form and the documents should be sent back to the Admission office. (Avoid sending the files individually) – Please check your Spam folder for e-mails from Lauder Business School.
03.
Then the application will be submitted for revision to the Director of Studies. If the application package is complete and has been approved by the Director of Studies, applicants for the bachelor studies will receive an essay question, which has to be completed within 3 days and submitted for revision. Applicants for one of our master programs will receive a case study that has to be completed and submitted within 24 hours.
04.
If the essay/case study has been evaluated as positive, the applicant moves to the fourth and final stage of the admission process. In the fourth stage, the applicant will be invited to participate in the Assessment interview. (The interview dates are updated regularly). The Assessment interview will be conducted by the Director of Studies and another professor, the participants will be invited to the interview in groups of two. Once the final stage has been mastered, the applicant will be informed of the outcome via e-mail. – Please check your Spam folder for e-mails from Lauder Business School.